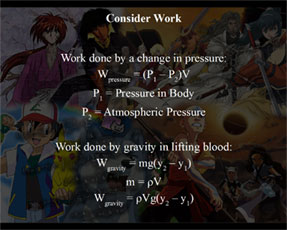 We are proud to welcome astronomer Jon Voisey for a lively discussion about the physics of anime. Join us for "Anime Mythbusters" at Lucky's Market next week. (Saturday, 02/28/2015)
Anime Mythbusters explores the use, or perhaps more accurately, the misuse of science in various anime series. This includes well known series such as Pokemon, Naruto, Bleach, Cowboy Bebop,Ruroni Kenshin, Final Fantasy: Advent Children,Avatar: The Last Airbender, Dragon Ball Z,Samurai 7 and Gurren Lagann.
In each segment, a scenario from a series will be presented and Jon Voisey will explore with us the science behind why, not only could that scenario not work as shown, but to make it work, it may well destroy the world!
After the presentation we'll have a social hour, so everyone will have a chance to ask questions and get to know our guest and each other.
RSVP Required, Sign-up Here
(Limit 30)
The club will provide light refreshments. Additionally, $2.00 craft beer pints are available for purchase.